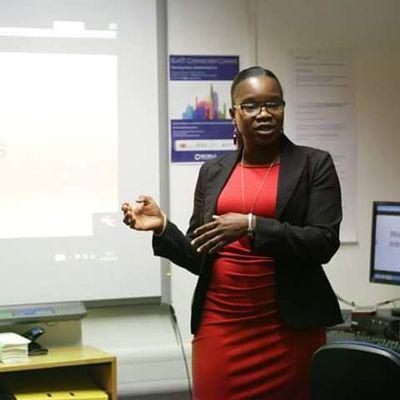 "I believe logic and creativity can work harmoniously together to help you achieve your goals."
Yejide Adeoye, Logic to Create
Yejide Adeoye (MBCS) graduated in Human Geography and Mass Communications and has experience of working on Business IT systems, business data and logistics for private law firms, the Department for Justice, Arts Council England and various charitable organisations; as well as small to medium size enterprises.
Yejide loves analysing and developing ways of establishing cost saving, compliant, efficient and secure systems.
As a small business owner, Yejide is very much aware of the need to spend more time on income generating tasks and less time on activities that are essential to running a business. With this awareness Yejide established Logic to Create aimed at providing logical solutions, training and support for, primarily charities, small and micro sized enterprises and organisations who are struggling to get the most out of their current IT systems or who would like to move towards using integrated cloud based systems.
Yejide is a professional member of the British Computing Society (BCS) and has provided digital skills training and solutions to Arts Council anbd Heritage Lottery funded charities and the Canary Wharf Group. Yejide is also a member of Enterprise Nation, The London Digital Security Centre, Cybersecurity information Sharing Partnership (CiSP) and Cyber Exchange.
Yejide is passionate about you getting the most out of your Business IT systems with the aim of freeing up your time to focus on:
Improving productivity
Creating better services for Clients
Creating new and improved products for Customers
Generating more income